Accommodations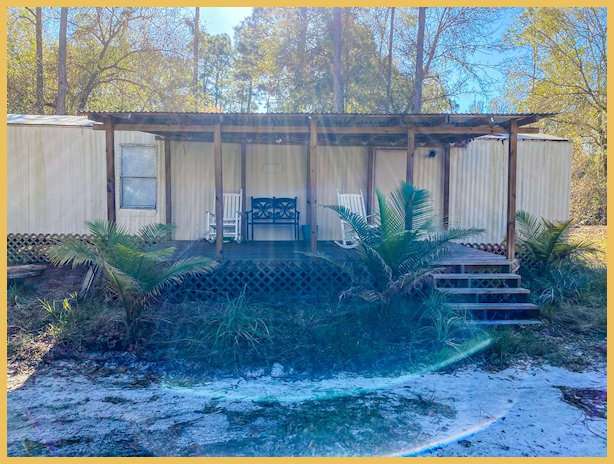 Lodging at Southern Outdoor Outfitters
Here at Southern Outdoor Outfitters, we like to say we have 3-star lodging with 5-star hunting and meals! Located out in the middle of the woods, you can wake up to the sounds of turkeys gobbling in the morning, deer walking down the road, and hogs digging around in the dirt.
The lodge is 3 Bedroom, 1 Bath with a kitchen and eating area.
Hot showers and cold A/C for maximum comfort.
Be sure to check out the huge front porch where you can relax and enjoy the beautiful scenery
Enjoy the fire pit and grill!
We do not offer WiFi with our accommodations.
Lodging Rates:
$50 Per Person per night no meals.
$75 Per Person per night with meals.
(This does not apply to hunts that include lodging and/or meals)