Guided Osceola Turkey Hunts in Florida
Private Land Turkey Hunts in Florida
Come hunt for your Osceola Turkey with some of the best guides in Southwest Florida! Southern Outdoor Outfitters has over 100,000 acres of prime turkey hunting habitat. We cater to both the first-time hunter and the seasoned hunter looking to bag an Osceola for their Grand Slam! All of our hunts are conducted on private land that is not pressured to ensure you the best outcome on your Osceola Turkey Hunt.
Please click here for answers to our most frequently asked questions pertaining to our turkey hunts! Need To Know Information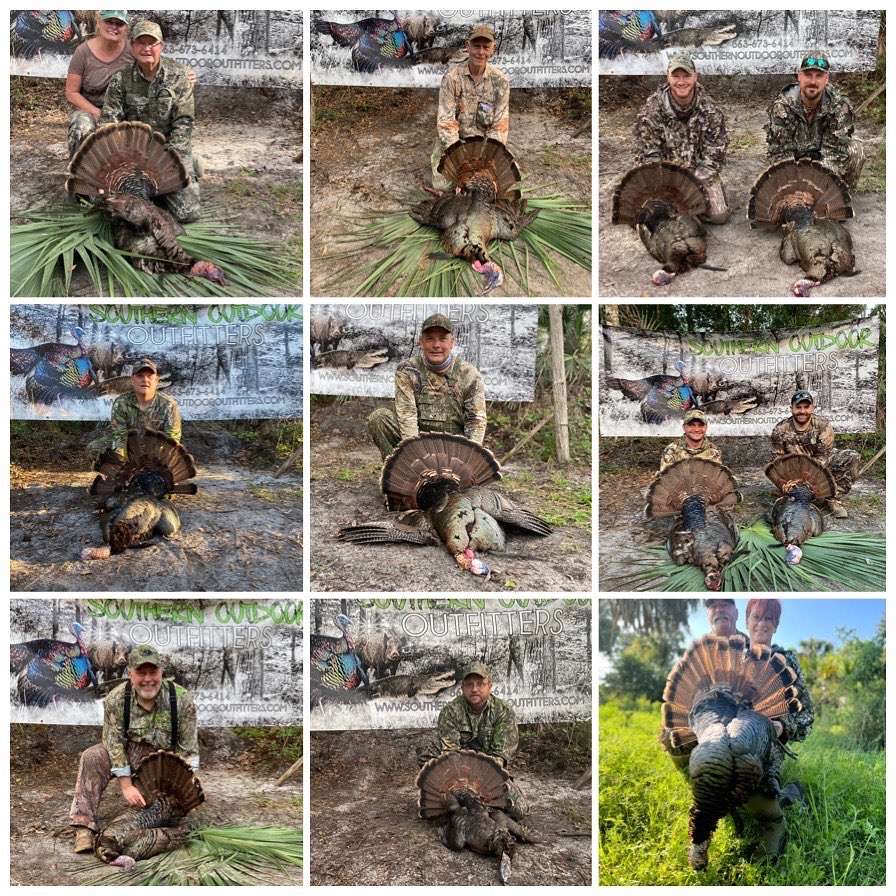 The Best Osceola Turkey Hunting Outfitter
When booking a turkey hunt in Florida, your choice of outfitter can make the difference between an unsuccessful disappointment and the turkey hunt of a lifetime.
For the past 12 years, we have batted 100% on our Osceola Turkey hunts. Our dedicated and passionate guides do their homework and pre-scout months before the season starts to ensure you have the best hunt possible.
If you are looking for an Osceola turkey hunting outfitter that you can trust, look no further! We can't wait to put you on some birds.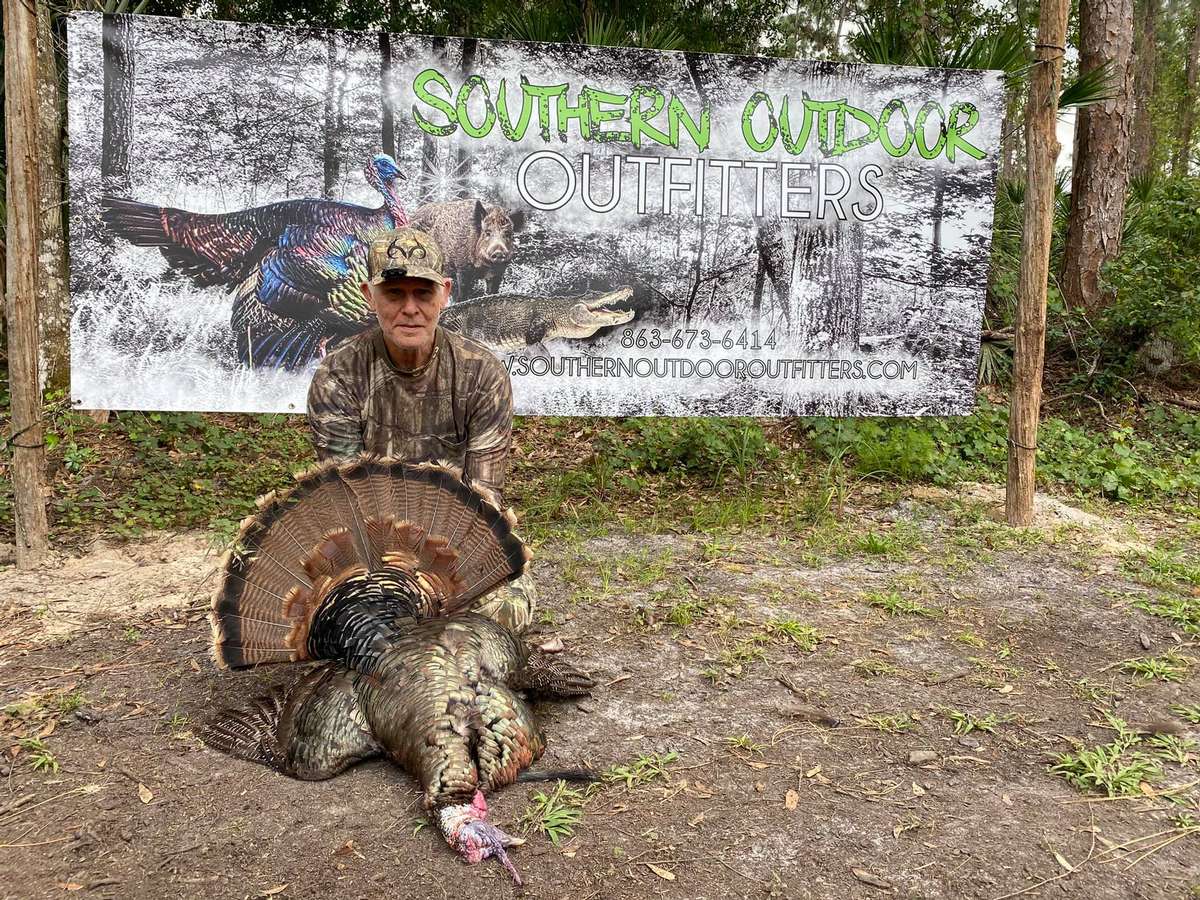 Quality vs. Quantity - Turkey Hunting Goal
At Southern Outdoor Outfitters, our focus on quality over quantity not only benefits our clients, but also the turkey population. We choose to take a smaller number hunters each year to ensure less pressure on our birds, which means higher odds of success for our hunters. This reduced pressure on the turkeys also allows the overall population to thrive and continue growing year after year - something we care a lot about. Plus, having higher turkey populations again increases our clients' odds of having a successful hunt. Our properties are a great place to be a turkey, except in the Spring!
What To Expect on Your Osceola Turkey Hunt
The Osceola turkeys we hunt are 100% wild free-range birds. We cannot guarantee you a 10-yard shot, nor can we guarantee you a 20-yard shot. We will give you the opportunity to shoot a bird within shotgun distance, but if you are uncomfortable with the shot we will not force you to make the shot. Just know, these birds are wild and don't always work how we would like them to.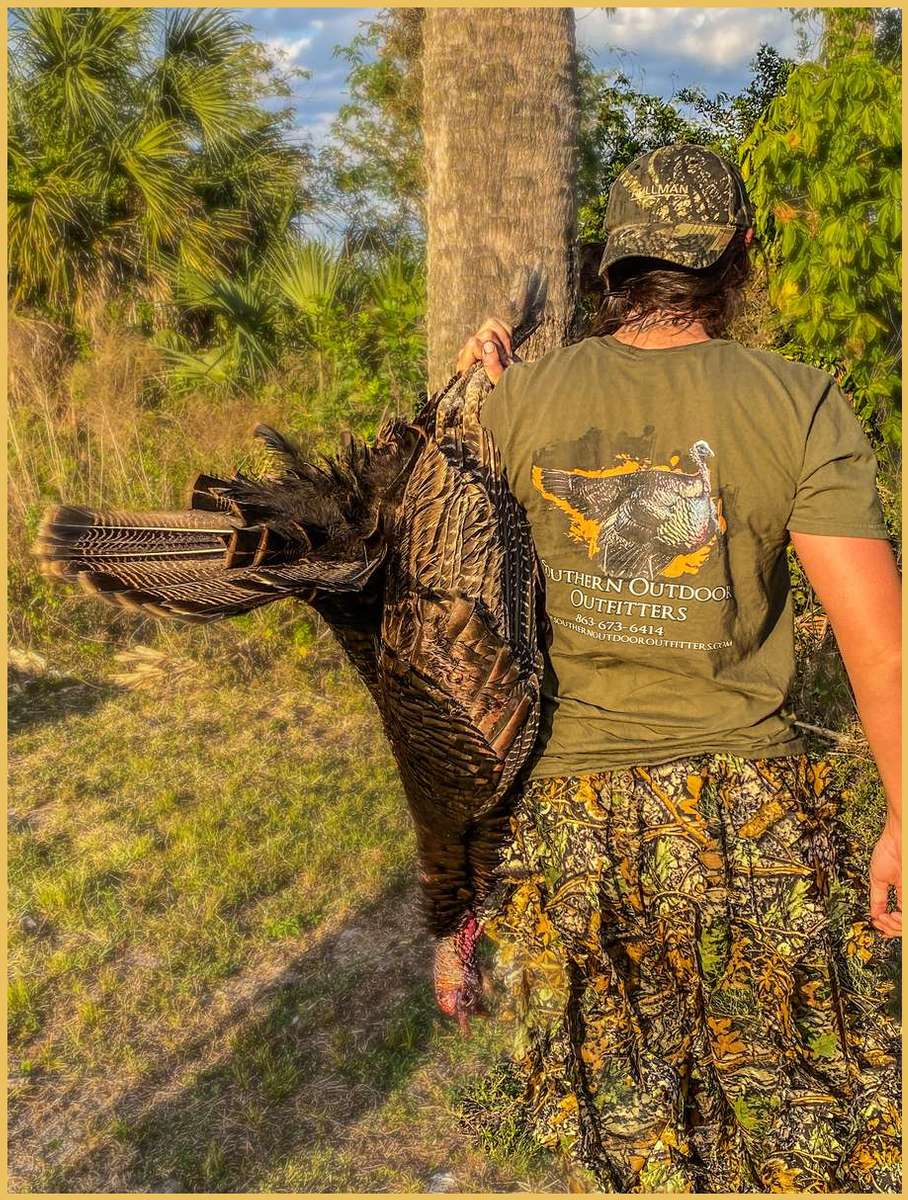 Osceola Turkey Hunting Packages/Rates
2025 Osceola Turkey Rates:
3 days Fully Guided, Lodging and Meals included: $3,250
This includes (1) Osceola Tom
An additional bird may be harvested for $3,000
We book WEEK DAY hunts as well as WEEKEND hunts.
All hunts are 3 days, fully guided, with lodging and meals INCLUDED.
We do NOT offer Wifi with our accommodations.
Payment Policies:
Osceola hunts require a $500 deposit to book your dates, more information can be found on the Deposits Page. All credit card/debit card transactions are subject to a 3.5% Processing Fee.
If you or someone in your party wishes to pay for the balance of their Turkey hunt with a check, the balance must be received no later than 14 days prior to your dates booked. No exceptions. Please plan accordingly.
Before booking your hunt, please review our NEED TO KNOW INFORMATION.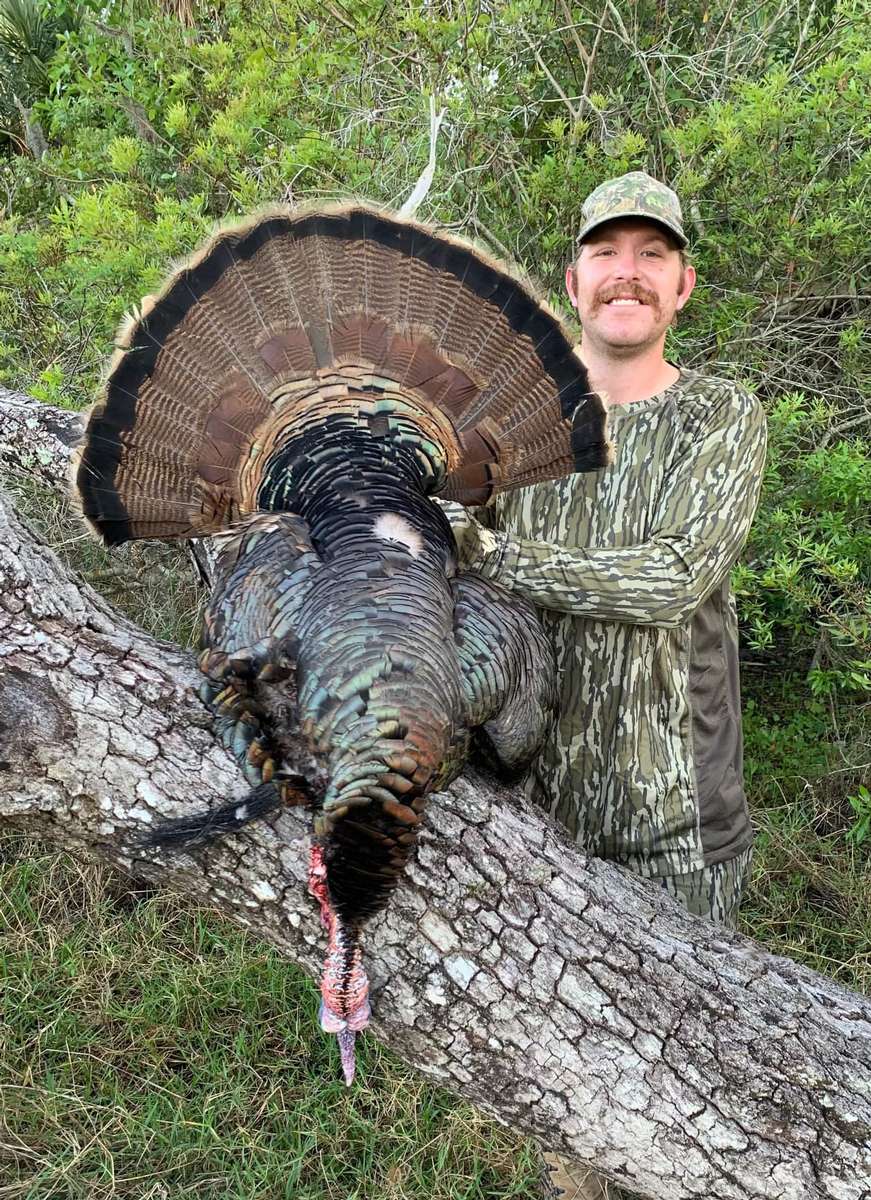 Florida Osceola Turkey Season Information
*** 2024 is currently fully booked *** Booking for 2025
Available 2025 Dates:
March 12th, 13th, 14th
March 29th, 30th, 31st (5th weekend)
April 2nd, 3rd, 4th
April 5th, 6th, 7th (6th weekend)
April 8th,9th, 10th
April 11th, 12th, 13th (last)
2024 SPRING TURKEY HUNTING DATES
FL South Zone (South of 70)
Youth Weekend on February 25th and 26th is OPEN
What kind of license is required to hunt turkeys in Florida?
Required FL Turkey Hunting Licenses:
Annual Hunting License (Resident) $17.00
Turkey Permit (Resident) $10.00 *
10-Day Hunting (Non-Resident) $ 46.50 *
Turkey Permit (Non-Resident) $ 125.00
A license can be purchased online at Florida Fish and Wildlife.
Osceola Turkey Hunts Gallery