Florida Hunting Information - Frequently Asked Questions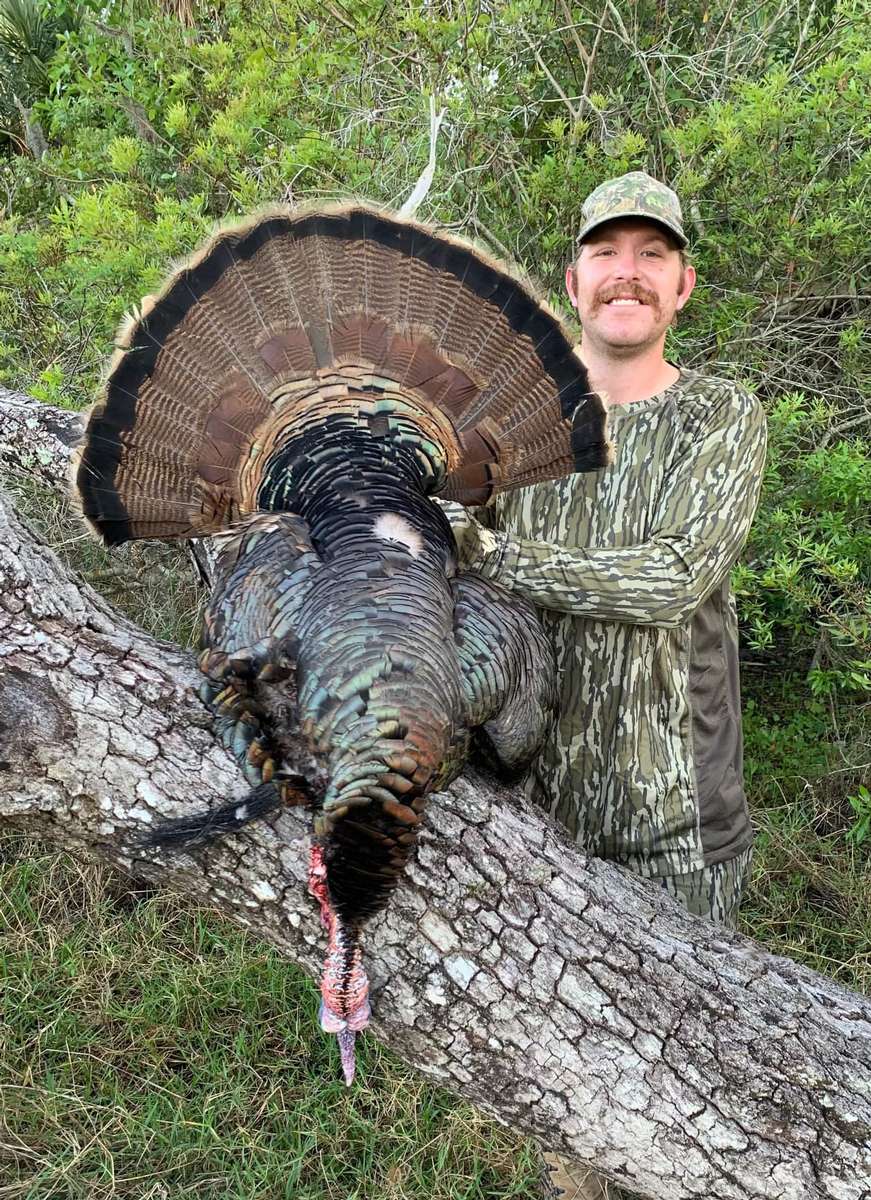 Florida Osceola Turkey FAQ
Frequently Asked Questions for hunting Osceola Turkeys with Southern Outdoor Outfitters:

Q: What Should I bring on my Osceola Turkey Hunt?
A: Other than yourself and your weapon, Southern Outdoor Outfitters supplies all necessary decoys/blinds/chairs on your hunt. You are more than welcome to bring your own decoys, calls, chairs, and whatever else you need to feel comfortable in the turkey blind. We recommend all our clients coming to hunt with us bring a thermacell as the mosquitos do tend to be bad during the months of March and April.

Q: How should I practice shooting to down an Osceola Turkey?
A: We do recommend practicing shooting in the prone position as sometimes this is necessary if we need to run and gun. If we are in the blind, you'll be sitting down in a chair.

Q: Do I need to bring towels or bed linens?
A: We supply all bedding and towels in the lodge.

Q: When do I need to arrive at camp for my Osceola Turkey hunt?
A: Everyone needs to arrive at camp at 2 pm the day prior to your hunt start date. (ex: your hunt starts March 6th, you would arrive in camp at 2 pm March 5th.) If you arrive early, there are few options in town to keep you occupied prior to 2 pm. (This is to give us time to clean up from previous clients and prepare for your arrival in camp) If you absolutely cannot arrive at 2 pm, the latest check-in time is 7 pm as we have a lot of clients winding down and getting ready for bed.

Q: Where do we meet you?
A: We meet all clients at a Shell gas station about 2 miles from the lodge as the physical address will not bring you to the correct location. The address is 14985 FL-29, Felda, FL 33930.

Q: Do you accept credit cards and/or checks?
A: We accept cash, debit/credit cards, and checks. All checks are to be made out to Southern Outdoor Outfitters LLC.